"…find freedom, aliveness, and power not from what contains, locates, or protects us, but from what dissolves, reveals, and expands us."

- Eve Ensler

Strike! Dance! Rise!
This Thursday, February 14, 2013, New York City will get out, stand up, and celebrate in a way it never has before. As part of One Billion Rising, a movement to end violence against women and girls spearheaded by Eve Ensler and her V-Day organization, New Yorkers in all five boroughs will join the 200 participating countries to strike, dance, and rise to demand an end to this kind of injustice. Join us, and help spark a new kind of revolution!

RISE NYC - 7:00pm to midnight
The hottest sounds from NYC will be booming for a global cause at The Hammerstein Ballroom on February 14. Join performers Suheir Hammad, BETTY, Maya Azucena, Morley, DJ Spinna, DJ Beverly Bond, and special guests Glenn Close, Rosario Dawson, Donna Karan, and more for a night of international dance styles and exciting live events. Get your free tickets now!

ABC Carpet & Home - 2:30pm to 8:00pm
Dancing will go on display in these iconic Broadway windows, including movements in belly dancing, modern dance, hip hop, and 5Rhythms NYC dance studio.

Macarena Flash Mob, Union Square - 6:00pm
Join 400+ risers in Union Square Park for a powerhouse flash mob that will wind through the streets.

Rising Across the Brooklyn Bridge - 8:00am, 9:00am
Celebrate femininity, community, and freedom with local activists and dancers from Girl Be Heard, Dance Parade, and Dance New Amsterdam!


Find a complete list of risings in New York and beyond, and strike, dance, and rise with us on February 14!

B-School is back and better than ever! Business maven, marketing guru, and all-around powerhouse Marie Forleo has launched Rich Happy & Hot B-School 2013, and your gateway to making money and changing the world awaits! Learn how you can leverage your online business, expand your existing company with the juiciest marketing tips, and become a business-minded version of the best you. Sign up and go back to school on your terms!
February 12, 2013

NatureNurture at STORY*
Join Pilar Gerasimo, Editor of Experience Life, pro-aging advocate Cindy Joseph, and other leaders from the wellness and cosmetic fields for a conversation about unleashing your authentic beauty, from the inside out. Sip specialty drinks, dine on raw eats, meditate, and enjoy henna tattooing at this STORY event. This experience is brought to you by Wello in celebration of women's wellbeing. Discover your truth and secure your place at this event by RSVPing hello@thisisstory.com.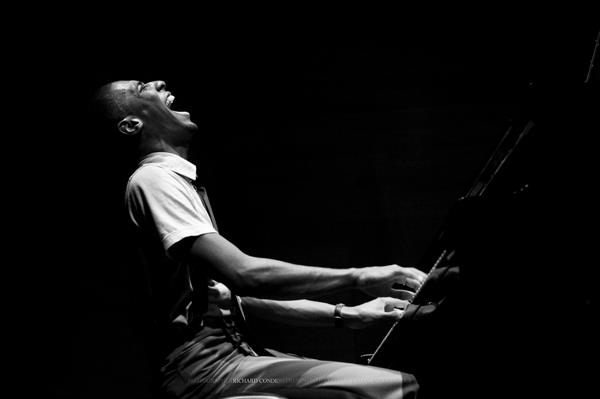 February 15, 2013

Jonathan Batiste + The Stay Human Band*
With a distinct voice and awesome command of the piano, Jonathan Batiste is a musical virtuoso, straight from the vibrant New Orleans landscape. Playing live at The Cutting Room with his backing musicans, The Stay Human Band, Jonathan is set to ignite New York with his jazz-influenced sounds and dapper sense of style. Get your tickets today!

June 20 - August 4

Wanderlust Festival*
Another year and another jam-packed schedule of fitness, healing, and music from Wanderlust Festival awaits you! Take yoga classes with Seane Corn, Shiva Rae, Dharma Mittra, and others, and enjoy smooth sounds by Moby, Trombone Shorty, Gramatik, and more. Tickets are now on sale for Vermont, Colorado, California, and Whistler. Join the festival today!