Our Mission

To improve student achievement by increasing access to high quality charter public education options throughout Missouri.
Missouri Charter Stats

Fall 2013 - 2014
Charter School
Enrollment Data

Kansas City - 10,211

St. Louis - 9,228

Missouri Total - 19,439

Source: Missouri Department of Elementary and
Secondary Education
The updated MCPSA website now includes calendars to benefit our members and friends. 

Click the lnks below to view each calendar.
Please click the links below and connect with us through these social media sites.
Website
www.mocharterschools.org
MCPSA Staff
Executive Director
Douglas P. Thaman, Ed.D.
Senior Director
Earl Simms
Professional Services Manager
Rachelle Morgan

Director of Federal Programs
Bette Morff
Business and Communications Manager
Jenny Roff

Professional Services Coordinator
Kelley Barnes
The Missouri Charter Public School Association (MCPSA) is the membership and professional organization serving charter public schools in the state of Missouri.
Registration is Now Open for the 2014 Missouri Charter Schools Conference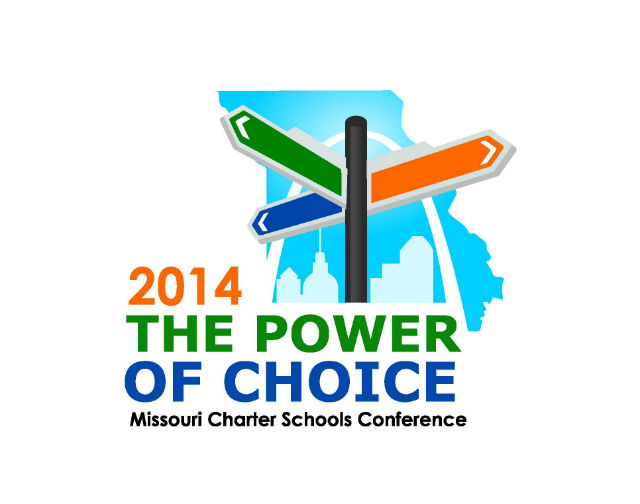 The Missouri Charter Public School Association is delighted to announce registration for this year's conference, The Power of Choice, is now open!  This year's conference will be held Wednesday, October 1st through Friday, October 3rd at the beautiful Chase Park Plaza hotel in St. Louis.

Early bird registration for member schools will run through Friday, May 2nd.  Full-price conference registrations will be accepted through Friday, August 15th.

Discount hotel rooms are available at a cost of $154.00/night at the Chase Park Plaza through September 10th.  To reserve one or more of these rooms, please contact the Chase directly toll free at 877-587-2427 or locally at 314-633-3000 and please note that you are part of the Missouri Charter Public School Association annual conference.

Keep watching this section of the newsletter for exciting conference updates including speakers, sessions, and special events!

Click Here to Register

State Representative Rick Stream Files Legislation to Enhance Charter School Statutes
Last week, State Representative Rick Stream (Kirkwood) filed legislation that would enhance changes in the charter school statutes passed during the 2012 legislative session.  HB 1869 makes the following changes to charter school statutes:
Allows for the school boards of accredited districts, a combination of accredited school districts, and a cooperative association of school districts to sponsor charter schools in unaccredited districts.  

Further specifies timelines the State Board and DESE must follow when renewing or approving a charter school.

Further clarifies that a charter must be rejected only for failure to comply with statute and requires those reasons to be given in writing, when applicable.

Moves approval date of new charter from December 1 to January 31 in the year the school is set to open.   

Creates a definition of "high quality charter school" and allows expedited opportunities to expand in unaccredited districts.

Applies "financial stress" distinction only to schools who have been open for three full academic years. 

Representative Stream has been a champion of charter schools during his eight years in the state legislature and received MCPSA's 2013 "Advocate of the Year Award."
He also has filed

HB 1868

related to student transfers in unaccredited districts. 
Click Here for Summary and Full Text of HB 1869
MCPSA Executive Director Attends National Alliance for Public Charter Schools' State Leaders Council Day on Capitol Hill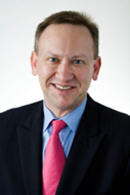 Last week, MCPSA Executive Director, Dr. Douglas Thaman, attend the National Alliance for Charter Public Schools' State Leaders Council Day on Capitol Hill in Washington, D.C.  The goal of the Capitol Hill meetings were to stress the importance of the federal Charter Schools Program and promote charter school achievement in the State of Missouri. 

The federal charter schools program is currently funded at $248 million.  The National Alliance is seeking $330 million for the program to fund a state grant competition and to keep up with the nearly one million students nationwide who are on charter school waiting lists. 

Dr. Thaman met with staff from Congressman Luetkemeyer, Congresswoman Hartzler, Congressman Cleaver, Senator Blunt and Senator McCaskill's offices.  A day was also spent meeting with other charter school state organization leaders to discuss best practices for growing sustainable state charter school organizations.  

Click Here for More Information

KIPP: Victory Academy Elementary School to Open in August of 2014

Now
Accepting Applications for Kindergarten and 1st Grade St. Louis City Residents
KIPP: Victory Academy is part of the KIPP (Knowledge is Power Program) network of free, public charter schools that has a reputation for providing a high results college preparatory education for K-12 students in over 140 schools across the nation.  KIPP Victory Academy is part of the KIPP St. Louis region, which currently has one middle school,

KIPP Inspire Academy

.
To complete an application now,

click here

.  Please see times and locations to learn more about the school and our program.  At Information sessions you will see a presentation about the school, meet the principal and have the opportunity to complete an application.  If you visit our Information Table you will be able to ask questions about the school and complete an application.
Click Here for Information Session and Table Details
Leading Educators Fellowship Applications Open, Deadline March 24

Apply for the Leading Educators Fellowship Leading Educators offers a selective, two-year fellowship for teacher-leaders such as assistant principals, instructional coaches, department/grade level chairs, or any leadership role that is responsible for supporting at least two teachers. Last year, in the Kansas City region's founding year of operation, Fellows and their teams of teachers led students to grow five times more than their peers on state assessments.
 
Program Overview
To drive student achievement results in high-need schools, rising instructional leaders engage in:

Rigorous, monthly formal trainings.

Individual leadership coaching from experts who have led significant student achievement gains in their own right.

Visits to high-performing, high-need schools around the nation.
Small-group collaborative sessions
 
To Apply: Final deadline is March 24.
1)      Complete the online application at www.leadingeducators.org/apply
2)      Talk with your principal and/or school leadership team. Let them know why you want to participate.
3)      Ensure that your principal completes the endorsement form at www.leadingeducators.org/endorse. She or he will receive a link via email after you submit your application.
4)      For additional information, contact Tom Krebs, Executive Director, at tkrebs@leadingeducators.org.