Our Mission

To improve student achievement by increasing access to high quality charter public education options throughout Missouri.
Missouri Charter Stats

Fall 2013 - 2014
Charter School
Enrollment Data

Kansas City - 10,211

St. Louis - 9,228

Missouri Total - 19,439

Source: Missouri Department of Elementary and
Secondary Education
The updated MCPSA website now includes calendars to benefit our members and friends. 

Click the lnks below to view each calendar.
Please click the links below and connect with us through these social media sites.
Website
www.mocharterschools.org
MCPSA Staff
Executive Director
Douglas P. Thaman, Ed.D.
Senior Director
Earl Simms
Professional Services Manager
Rachelle Morgan

Director of Federal Programs
Bette Morff
Business and Communications Manager
Jenny Roff

Professional Services Coordinator
Kelley Barnes
The Missouri Charter Public School Association (MCPSA) is the membership and professional organization serving charter public schools in the state of Missouri.
Missouri State Senate Sends Student Transfer Bill to House
Last week, the Missouri State Senate passed SB 493 regarding student transfers from unaccredited districts.  The bill was heavily amended from the version first introduced.  In addition to a committee substitute being presented, the bill also added 17 of 20 amendments during debate on the Senate floor.  An amendment offered by Senate Maria Chappelle- Nadal,
and adopted by the Senate,

changed the charter school accreditation provisions in the original bill.  Rather than the State Board of Education accrediting charter schools the sponsor will now create a system of accreditation consider the following: 
The charter school's compliance with terms of the charter school's legally binding performance contract.

The charter school's annual performance report results based on performance standards; graduation rate, if applicable to the school; participation in the statewide assessment system; the charter school's longitudinal success; measurement of pupil progress; and if the school is identified as a persistently lowest achieving school by the Department.

Certain organization and financial criteria and whether the school has been placed on probationary status.

Three years of performance data must be used.

The following provisions for charter schools were also contained in the amendment
:
When a sponsor notifies a charter school of closure, the Department of Elementary and Secondary Education must withhold funds from the school to assure all obligations of the school have been met. For all new charters and renewal charters after the effective date of this act, if the Department is unable to withhold sufficient funds prior to closure, the charter school's sponsor will be responsible for all expenditures associated with the charter school's closure.
Click Here for a Full List and a Link to the Full Bill
Kauffman Foundation Research Paper Looks at Missouri Teacher Pension Systems


Recommendations include alternative plans that provide mobile retirement benefits to new teachers
(Kansas City, Mo.) Feb. 25, 2014 – Missouri's complicated and disconnected educator retirement systems create staffing challenges, particularly for urban school districts.

Reducing unnecessary complexity and making plans more mobile could help the state's urban districts see greater success in recruiting and retaining effective teachers and leaders, according to a research report released today by the Ewing Marion Kauffman Foundation.

The report, "Missouri Charter Schools and Teacher Pension Plans: How Well Do Existing Pension Plans Serve Charter and Urban Teachers?," was authored by University of Missouri-Columbia economists, including Michael Podgursky.
Their research found the current structure of pension systems in Kansas City and St. Louis school districts creates a complex and fragmented labor market that exacts a penalty on urban districts and teachers. Difficulties are even more pronounced in recruiting veteran principals and assistant principals to urban schools.
Click Here for More Information and Full Study
MCPSA Special Education Compliance Consultant Available to Members


MCPSA is proud to announce we have contracted with Katherine (Katie) Welch to bring experienced Special Education Compliance support (on an as-needed basis) to our member schools.

Katie is a certified special educator currently completing her Special Education Coordinator Certification very soon.  She has extensive knowledge in the areas of special education compliance, reporting, IEP procedures and preparation, as well as delivery of instruction.

Katie will provide on-site, telephone and electronic support to member charter schools (upon their request) on topics including (but not limited to) the following:

The dissemination of Missouri Department of Elementary and Secondary Education and United States Department of Education information related to special education and changes in State special education requirements;

Review of special education files;

Development of specialized  professional development based on individual school and teacher needs;

Consultation with Individualized Education Plan Teams on issues regarding individual student special education needs and compliance,

Participation in special education compliance discussions and/or meetings involving the school and the Missouri Department of Elementary and Secondary Education.
Katie's services are available to member schools at an exclusive rate of $85/hour.  For more information, please contact Katie directly at kuldall@mocharterschools.org.
National Alliance for Charter Public Schools Releases New Charter School Enrollment Report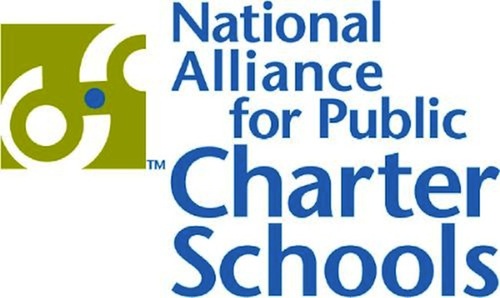 Today the National Alliance for Public Charter Schools released new figures for the number of students attending public charter schools and the number of charter schools open nationwide.  In the 2013-2014 school year, 600 new public charter schools opened their doors and an estimated 288,000 additional students are attending public charter schools.

There are now more than 2.5 million students attending nearly 6,500 schools.  Over the past 10 years, charter school enrollment has risen by 225 percent and the number of new schools has risen by 118 percent.

"Parents are increasingly voting with their feet," said Nina Rees, president and CEO of the National Alliance.  "This is the largest increase in the number of students attending charter schools we've seen since tracking enrollment growth.  It's no surprise to see this trend when you look at the data:  independent research has shown time and again that charter school students perform better academically than their traditional school peers.  Families are catching on and these enrollment figures reflect that."

The report also notes the closure of approximately 200 public charter schools.  These schools closed for a variety of reasons, including low enrollment, financial concerns, and low academic performance.

"The goal of the charter school movement is not simply to increase the number of schools and students enrolled, but rather the number of high-quality public school options for families who need them most," continued Rees. 

Click Here for Full Story