Relationship Marketing Platform
Be the hero with a B2B marketing CRM that turns leads into customers.
Take email marketing to the next level with our relationship marketing platform, BenchmarkONE. Perfect for building B2B relationships and measuring your marketing efforts across all channels.
Leverage Real-Time Signals
Track your contacts' activity in real time. Website tracking shows you who's visiting which pages of your site and can automatically trigger personalized campaigns and even send hot lead alerts to your sales team.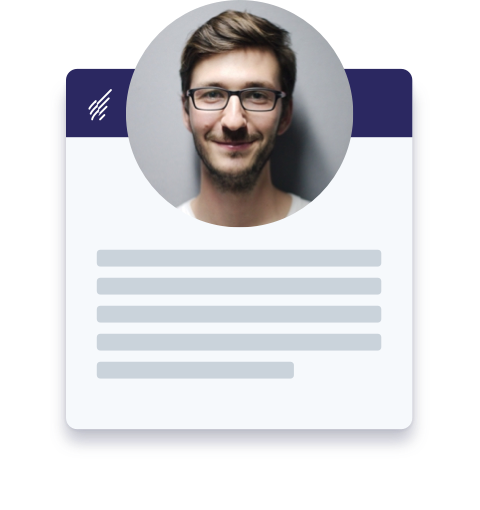 CRM contacts are populated with social media pics and profile links. With social profiles in hand, you have tools to build on customer-centric relationships.
Automated task creation and notifications keep you on point all day. When you know what needs to be done, you have the freedom to prioritize where to spend your time.
Are you just collecting leads - or actually driving results? The deal pipeline enables marketers to measure the sales process and gives insight into your best sales channels.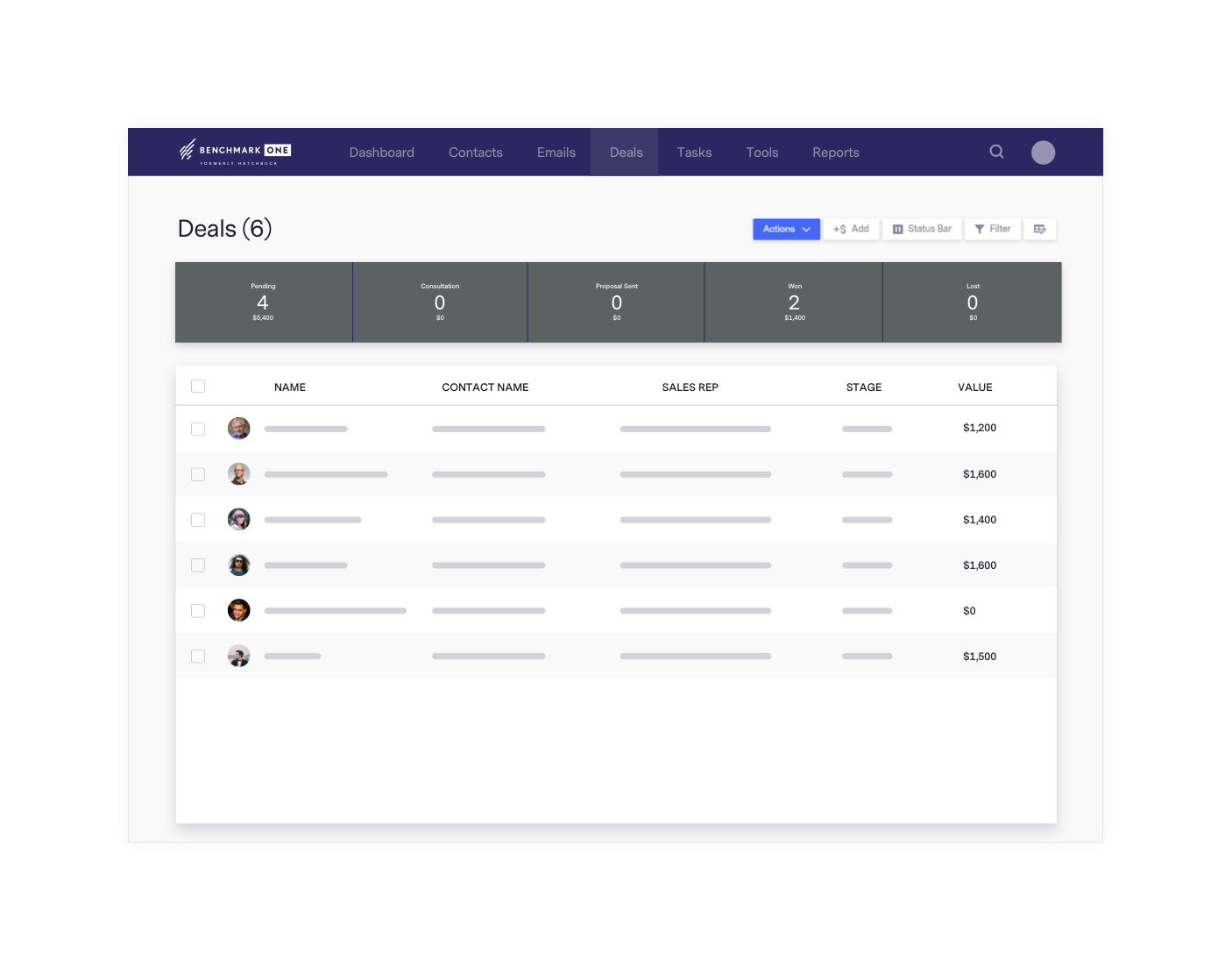 Keep Tabs on Inbox Conversations
When it comes to convos with prospects and customers, context is everything. Integrate with your email client to track inbox correspondence in contact profiles.
Tagging and lead scoring makes it easy to create dynamic lists based on your contacts' interests and readiness to buy. Reach out with the right message at the right time.
Import your existing connections into BenchmarkONE and dynamically collect new contacts with online forms and integrations with your favorite tools.
Don't leave customer relationship-building to chance. With built-in marketing automation, you can ensure that follow-ups are being sent. Not even the busiest day will deter your message from reaching the right person at the right time.
Find More Customers with BenchmarkONE
Learn why thousands of users choose BenchmarkONE to nurture customer relationships.