Marketing Automation Guide
Table of Contents
Read on for an in-depth guide on what marketing automation is, how it works, how it can help your company and your customers, features to look for, and tips and tricks that will make you experience as much success as possible.
What is Marketing Automation?
Marketing automation is the use of software to assist with lead generation and engagement with contacts in a relevant, personal way, in a simple, repeatable and scalable process.
At BenchmarkONE, we know marketing automation. We live and breathe it, and that means we do whatever we can to empower agencies, agency clients, and small businesses to use it to the best of their ability in order to see tremendous results and growth.
If you'd rather skip the guide and dive right into marketing automation software, sign up for a free BenchmarkONE account. You'll get access to our all-in-one CRM, which includes everything you need to kick-start your marketing automation initiatives.
Marketing automation pulls leads from everywhere into one central location and automates the next step. With marketing automation, you stop costly leaks and drive more customers back into your inbound marketing funnel.
50% of your leads are qualified, but just not ready to buy.
How Does Marketing Automation Work?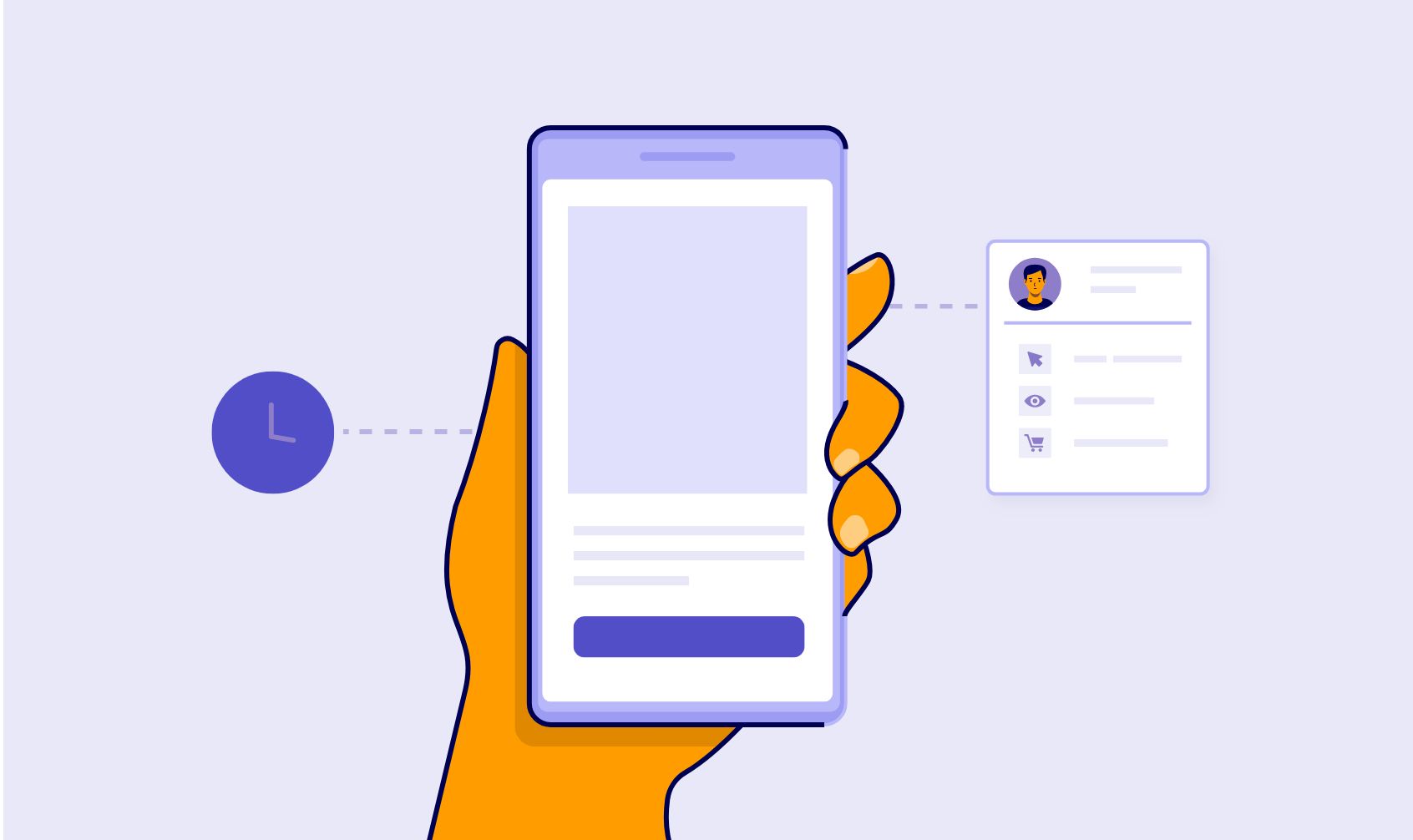 With marketing automation, you can reach out to the right person with the right email when they are ready instead of trying to reach everyone at once with the same generic message.
Marketing automation automatically tracks the online history of each contact, so you can see what pages on your site they've visited, what emails they've received, and what types of content they read. Then you receive a notification when your lead is ready to talk to you.
Simply put: Marketing automation takes repetitive marketing tasks that would normally consume a lot of time and simplifies them. By taking care of these kinds of tasks, your sales and marketing teams have more time to focus on other important things on their to-do list.
To get the most out of your marketing automation tool, all you have to do is set up your workflow on the back end. Once you schedule your automations, they run in the background and you can rest easy that your leads are being nurtured and moved through your inbound marketing funnel.
Here's a breakdown of how marketing automation works: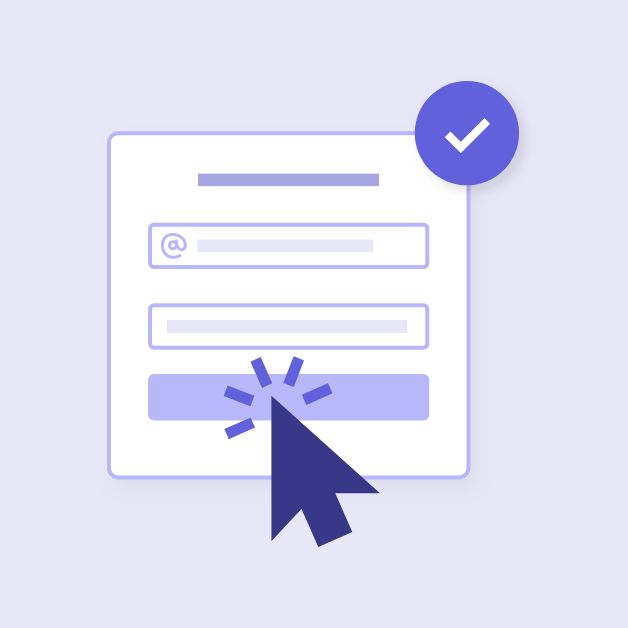 A site visitor fills out a form on your website to download a whitepaper or guide.
By filling out the form, they are tagged as a "lead" and enrolled in a "Resource Download" campaign.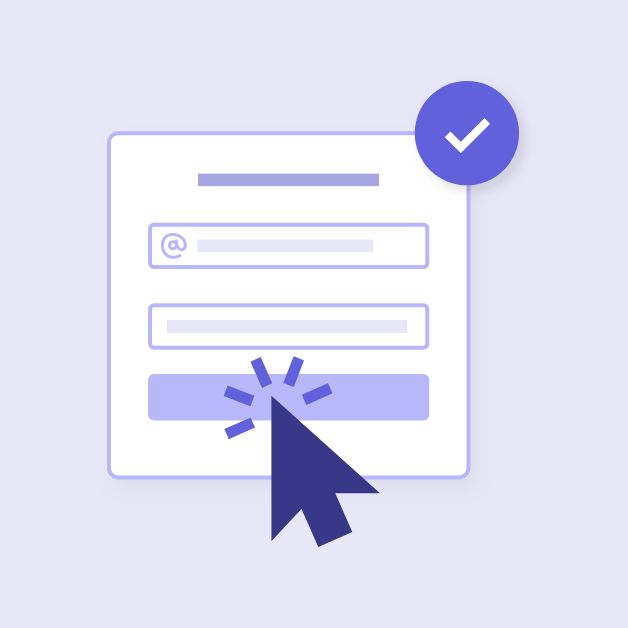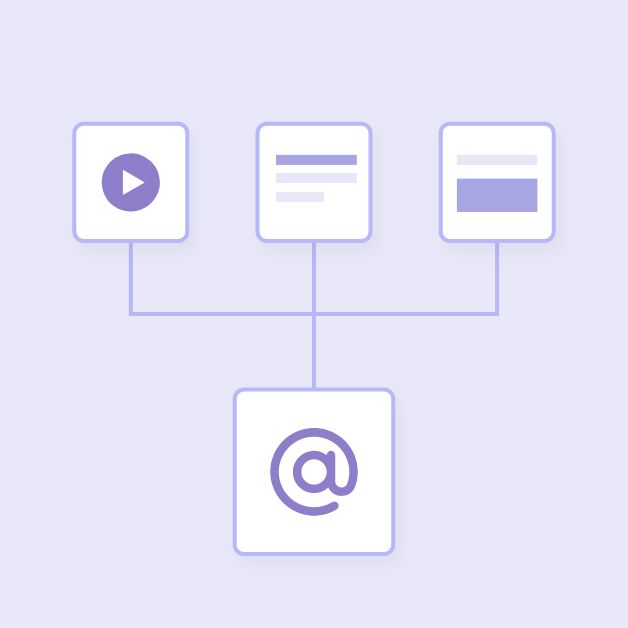 The campaign includes the resource they downloaded, as well as a series of spaced-out emails that gradually introduce them to your brand and share educational content, like blog posts, webinar recordings, and case studies.
Based on their engagement with those emails and your site, your marketing automation tool can score them for you. Once they reach a certain score, they move on to the next stage of the buyer's journey. For example, they can move from "lead" to "qualified lead."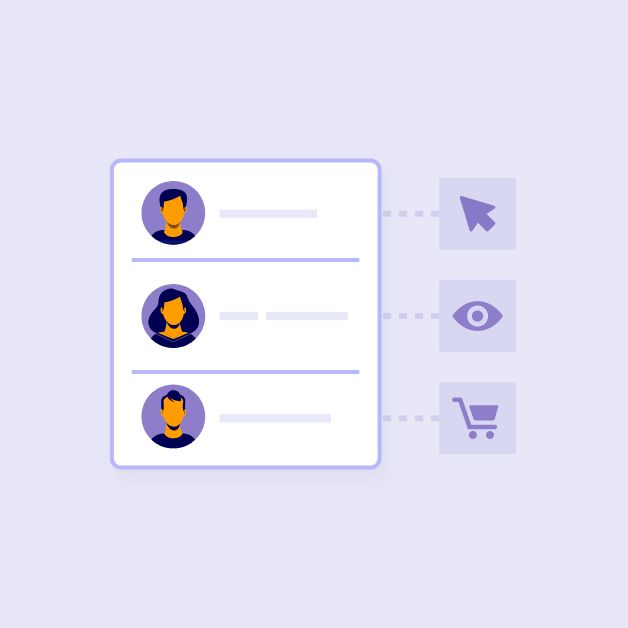 How Marketing Automation Can Help Your Business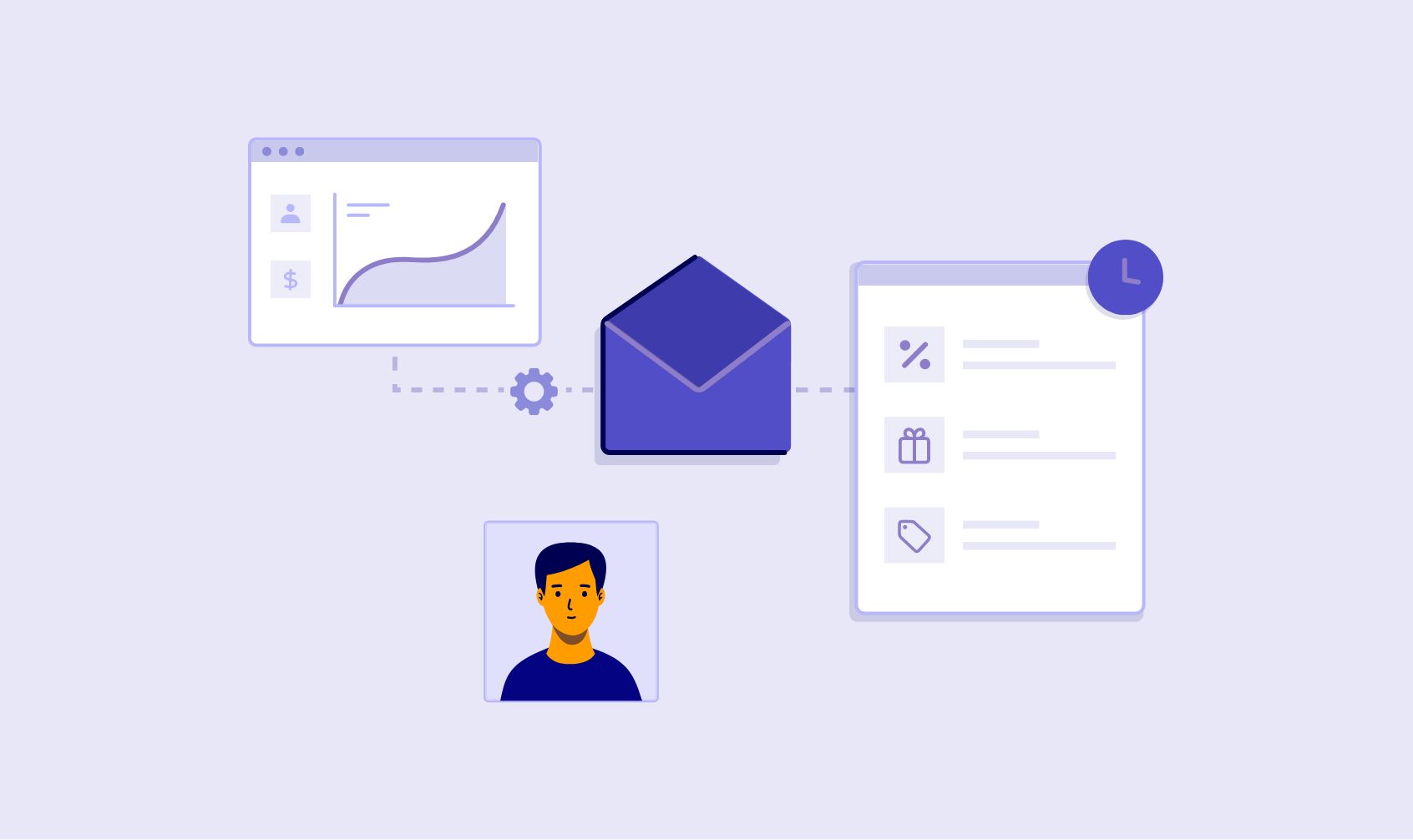 The ways marketing automation can help your business are endless. Here are some of our favorites:
The use of marketing automation is basically like adding a few extra teammates to your sales and marketing teams. It brings flexibility and efficiency to your marketing processes, taking care of your email marketing so you can nurture your leads closer to a sale with very minimal effort. You can build high-quality relationships with many more prospects and customers - without adding supplementary team members.
And, by automatically scoring and tagging your leads based on certain activities and criteria (that you've set ahead of time), your sales team doesn't have to spend hours manually reviewing leads to determine which are more qualified or ready to use your product or services. Marketing automation saves you time, so you can focus on your most important activities.
Improves Your Sales and Marketing Strategy
When your business runs on marketing automation, you can deliver more strategic, organized communication, increasing engagement with your audience. You can focus more time on building strong relationships with ripe opportunities and loyal customers rather than chasing cold leads.
Marketing and sales are two departments that work very closely for the same goal: to convert more leads to customers. However, both are so consumed with their day-to-day duties that it can be hard for them to stay aligned. However, by having a tool that tracks the behavior of your leads and customers, you're allowing these two departments to stay in sync and on the same page so they can be as productive as possible.
Makes Personalization Easy
No lead is the same. Some prospects have a better understanding of their needs than others, while some need more information on what your company does and how it can be the solution to their problems. What's more, every lead wants to feel like they're unique, and nothing kills that like a batch and blast email marketing approach.
With automatic tagging capabilities, your marketing automation tool makes segmenting your leads into targeted email lists super simple. And when you have leads with similar needs, problems, and understanding of your product in one list, you're able to send them content that speaks to those particular needs.
Allows You to Capitalize on Qualified Leads
With automatic lead scoring capabilities, you're able to easily see which leads are more qualified than others. So, instead of treating each lead the same and focusing on closing all of them, you can prioritize the leads that are closer to a sale, improving your conversion rate in the process.
How Marketing Automation Improves the Customer Journey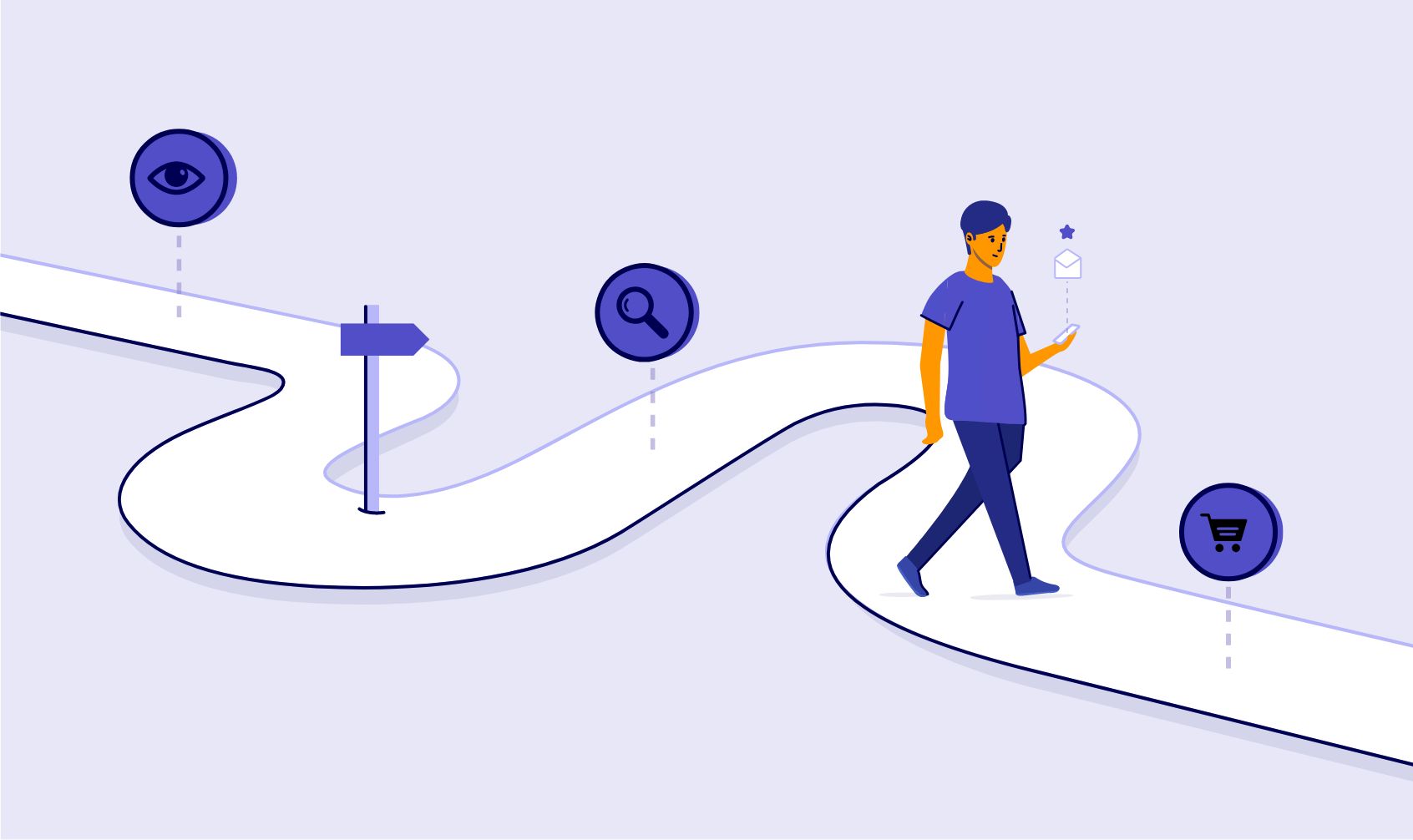 Use of marketing automation doesn't just improve things from a sales and marketing standpoint. It also creates a more pleasant customer experience.
If a customer enjoys their interaction with a brand, they'll show it by purchasing from that brand. And personalization is directly related to customer satisfaction. In fact, 80% of consumers are more likely to make a purchase from a brand that provides personalized experiences.
By fully understanding your audience and tapping into their needs, you can refine your customer journey, so it makes sense for them and naturally leads them towards making a purchase. Marketing automation allows you to discover how long it takes for someone to make a transaction, what pages of your website they frequent, what content they're downloading, and which emails they're opening and clicking on. These factoids essentially tell you more about them and the path they're taking so you can be better at encouraging and nurturing that path.
Typical Marketing Automation Features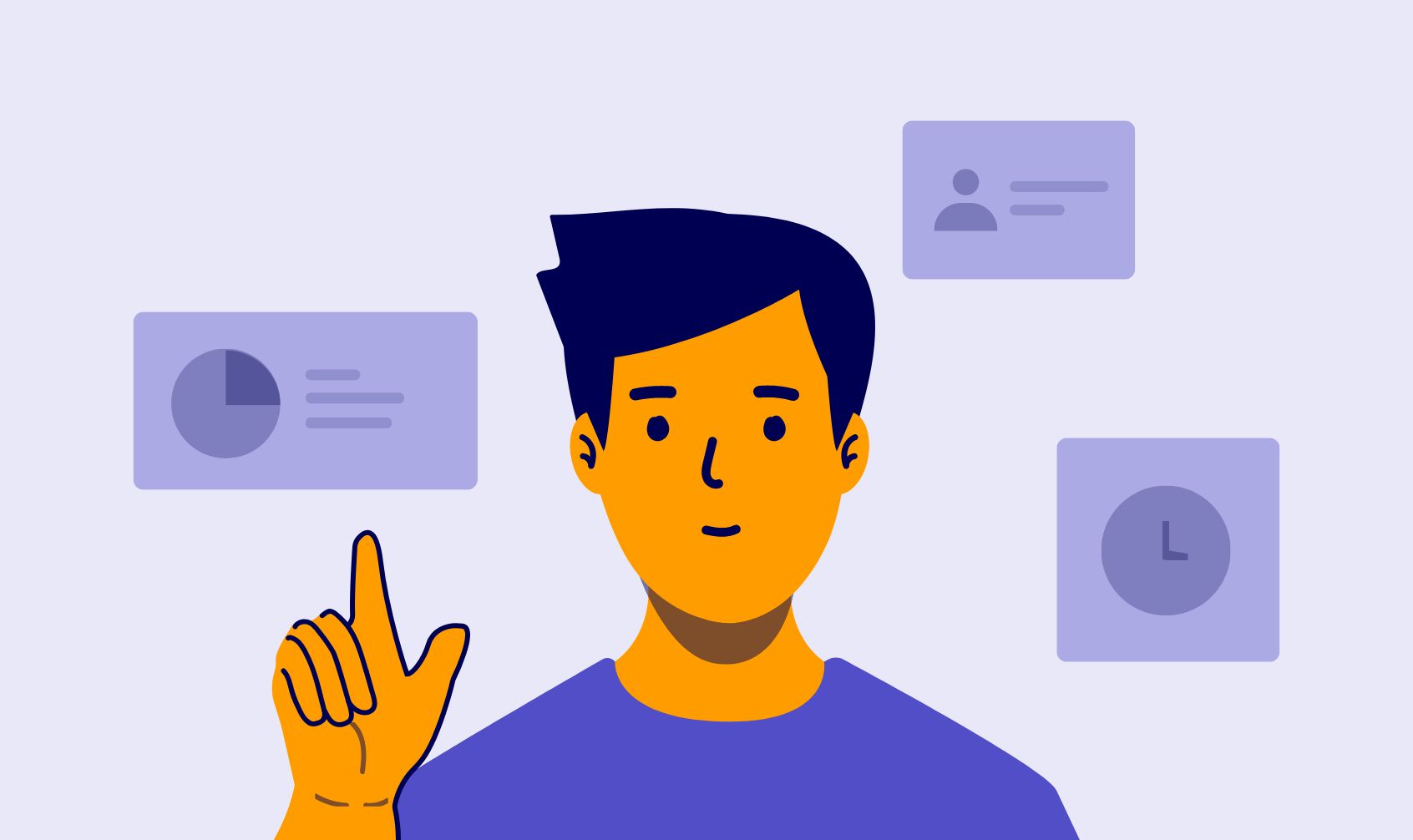 Below are some features you should be looking for in marketing automation software platforms.
Website Tracking and Tagging
When you know your contact's preferences, you can tailor a more compelling message that suits their needs and gets their attention. Website tracking tells you which pages of your website a contact has visited, so when the time comes to send an email or speak with a hot prospect, you can deliver messaging that hits home.
Based on their actions, you can set up tagging that helps to better classify your leads. This gives you the opportunity to get to know each lead better and build a robust profile to be used in your personalized campaigns.
You have lots of quality prospects in your pipeline; they just aren't ready to buy quite yet. Automated email drip campaigns keep your business top of mind. Stay in touch with relevant content to drive prospects back to your website, increasing the odds that they'll convert.
You can tap into your automation's tagging capabilities to create targeted lists, sending them personalized campaigns filled with content they crave. The result is a foundation of trust between your brand and your prospects and more conversions.
Today's consumer handles research on their own. They don't need to speak with a salesperson until they've exhausted their resources and are ready to make a buying decision. Lead scoring tells your salespeople who they should call now and which prospects need a bit more nurturing on the marketing side.
Landing Pages and Pop-Ups
Lead generation is a must, and with pop-ups and landing pages to drive website traffic to, you're able to create new leads daily and introduce them to your email marketing.
A marketing automation tool that makes it easy to create seamlessly integrated landing pages and pop-up forms that capitalize on site traffic will ensure you're actively growing your email marketing list and feeding your inbound sales funnel.
Marketing Automation Tips and Tricks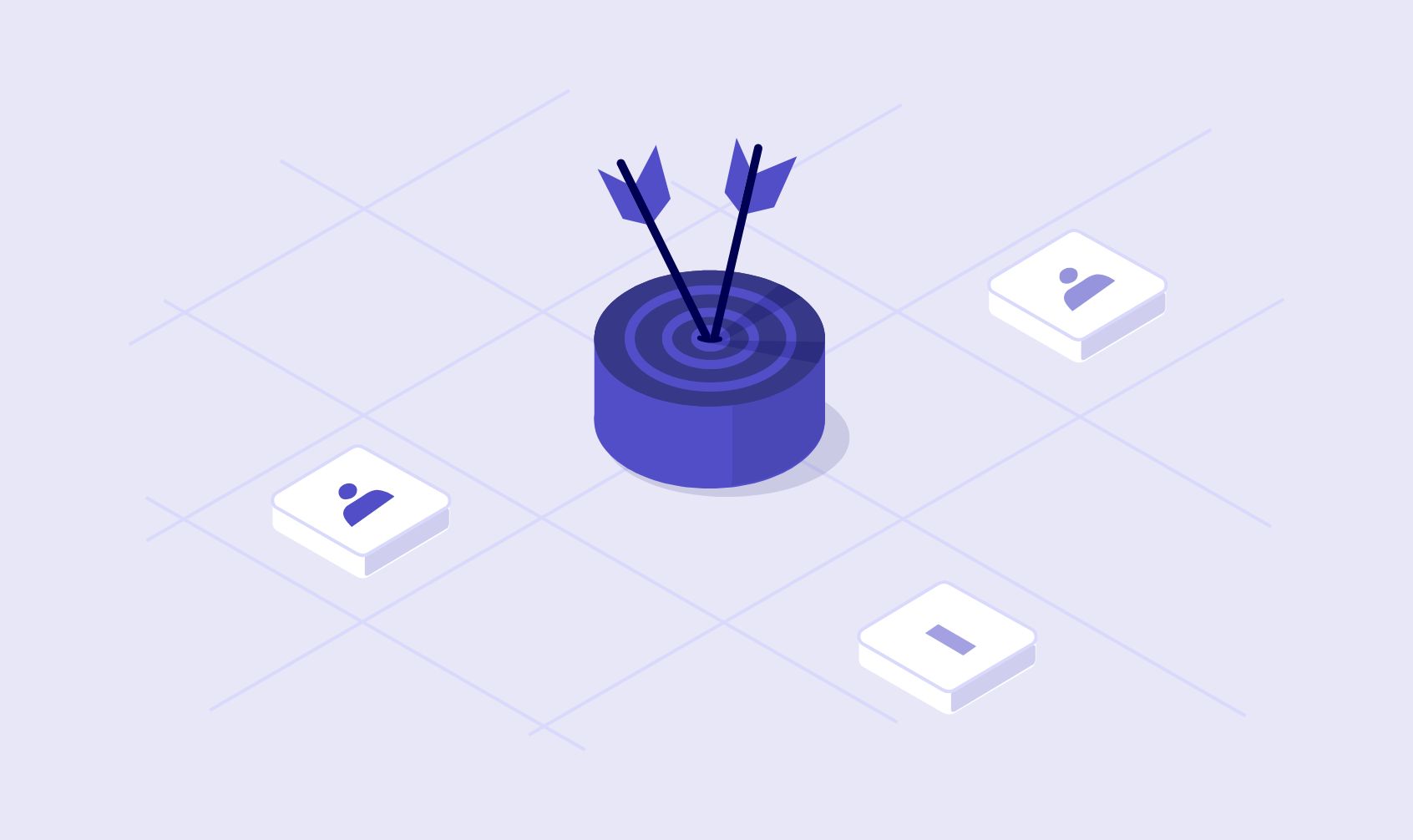 Identify Your Audience Personas
Before you hit the ground running with any marketing strategy or tool, it's important to first identify your radical buyer. You want to make sure you know exactly the kind of person you're targeting and why. Identify their characteristics, their job titles, their industry, and other demographics so you can create audience personas that provide you with a 360 view.
Don't just Google marketing automation tools and go with the first one that pops up. You want to make sure you connect your needs to the right platform, so you're not paying for a ton of tools and features you don't need. You also don't want to sign up for software that doesn't provide you with everything you need to make your life easier.
Make a list of things you know you'll want to accomplish and have access to. This will help you easily identify which tools deliver on those features and which don't, so you can make the selection process simple.
Don't Buy Your Email Lists
If your email list is looking a bit bare, it may seem tempting to buy lists so you can increase the number of people within your lead pool. Don't do this. The best way to create an engaged and healthy email list is to use tactics that will help you build it organically. Using opt-in forms ensures that those who are signing up for your email communication actually want to hear from you. Also, this aligns with basic marketing rules and regulations (like GDPR). Plus, when people want to hear from you, they're less likely to unsubscribe or move you to their spam folder, which can hurt your deliverability.
Make sure you know who will be using your marketing automation tool and that they're trained on the software thoroughly. It doesn't make sense to purchase a tool like marketing automation and then not use it because your team isn't aware they have access to it or know how to use it to their advantage.
Pair Your Marketing Automation With a CRM
A CRM is a great tool for organizing and providing details on your leads and customers. Pairing your marketing automation with a CRM is the best way to get the most out of two compelling tools and will ensure your personalization and sales outreach are as successful as possible.