3 Reasons Why Big Data Analytics is Important Now More Than Ever
September 17, 2020 6 min read
Big data is no longer just some buzzword. It's become the standard for every business and organization that wants to scale and keep up with a fast-evolving consumer landscape.
But what is big data? Simply put, it's a massive collection of complex sets of data that cannot be processed, analyzed, or shared by human computing power. Big data analytics allows you to find trends and patterns and form insights that can influence your marketing strategies.
Big data can cover a wide variety of information about customer behavior, including numerical data sets, email addresses, contact numbers, web page visits, and the ads they clicked.
Gathering data is one thing, but a lot of organizations may struggle with managing and analyzing large datasets. Big data analytics and data science can provide businesses with insightful trends, behaviors, and predictions that can be used to benefit marketing plans and the organization as a whole.
Why Big Data Analytics Matter Now More Than Ever
Big data is especially useful for marketers. By utilizing big data and analytical methods from data science, you can craft even more powerful, effective, and targeted email marketing campaigns.
Here are three reasons why you should pay attention to big data and what it could do for your business.
Better Understanding of Your Customers and Competitors
Understanding your customers' needs and knowing what your competitors are doing are important goals for all marketers. But your primary goal as a marketer is to know how to catch the attention of your leads and convert them into paying customers.
With every passing second, companies are competing for the attention of customers. By using big data analytics in your marketing campaigns, you can gather useful and relevant insights about your target customers. For example, you can determine which ads perform the best at directing them to your website, and how many clicks it takes to get them to convert.
You can use Google Analytics in your email campaigns to track clicks on your emails and analyze the effectiveness of email campaigns. Remember, better insights mean you have all the details necessary to make more informed decisions for your campaigns, which can lead to happier leads and higher ROI.
Improve Customer Engagement and Experience
An increasing number of brands use big data analytics to boost customer engagement and foster their loyalty to the brand. By optimizing your multichannel marketing campaigns with big data, brands can respond faster to customers' needs, and customers get a better sense of control of their shopping experience.
For example, if you can use big data to determine which of your products are most popular among a certain demographic, you can put together email drip campaigns around that particular product and send it to a segmented list that fits that particular demographic. This not only shows your customers that you're thinking about their wants and needs, but it gives them a more pleasant, tailored experience with your brand.
Increase Conversion Rates
Now that you have mined relevant data about your customers, you can make better decisions on where to focus on your marketing strategies.
If a particular channel isn't providing the expected ROI no matter how you tweak it, then it may be best to refocus on other more productive channels. Big data analytics allows you to identify opportunities you may have missed and determine which leads you should nurture and abandon.
Data-Driven Email Marketing Campaign Tactics to Use
Add a Squeeze Page to Critical Pages of Your Website
A way to start collecting data about consumers is to add a squeeze page to important pages on your website. A squeeze page is designed for the simple purpose of collecting a lead's name and email address.
And a large email list is every marketer's secret weapon because you own it. Take note that a squeeze page's effectiveness depends on how much traffic you get on your website and your engagement with the audience.
Source: Gotch Seo
Align Your Email Drip Campaigns to the Times
As I mentioned earlier, email drip campaigns are a series of marketing emails that function to move consumers towards conversion. They're used to gradually send helpful tips, updates, product suggestions, and notifications to customers over a period of time.
Even though email drip campaigns are pre-written, you should compose them to be timely and relevant. According to a recent COVID-related survey in the US and Europe, 40 percent of respondents experienced salary cuts, while 24 percent were laid off because of the pandemic. Knowing this kind of information can help you position the messaging in your drip campaigns to be more mindful and considerate, and it can create an opportunity for you to share applicable, helpful content.
Keep in mind that it's crucial to avoid saturating your audience with any content, including COVID-19-related content. We've all been regularly hearing about the pandemic through various news sources and other emails we're subscribed to. You don't want to inundate your prospects on a topic that they could use a break from.
Also, be careful not to send too many emails within a short period of time. Doing so could make your prospects feel berated, and you could end up looking desperate and potentially lose important leads.
Source: Search Engine Watch
Adjust Your Email Frequency
A basic email marketing campaign includes relevant and dynamic content about your brand. It's important to maintain consistency and follow a regular pace of sending out emails.
Keep your customers curious and interested! Don't send a lot of information all at once or too soon. Fatigue might sink in, and it could negatively impact your open rate or increase your unsubscribe rate. With big data, you can identify the optimum time for sending emails that will yield the best open and engagement rates.
Optimize Your Landing Pages for Local SEO
It's one thing to be the top-ranked website on Google search results for your business and another to be the top result for businesses around your area. That's why you should create an SEO strategy that optimizes your critical webpages for local SEO.
By understanding local keyword research, you can better determine what your target customers are searching for online and what keywords lead them to your website. Thankfully, keyword research can be automated, using common tools like Google Sheets and Python.
Collective Retreats assures customers about following local health protocols while maintaining a relaxing experience. (Source)
Use Invoices to UpSell or Cross-Sell Your Products
Marketers know that every email provides an opportunity to sell products to the customers. But even though your customers have converted, you can use confirmation emails, like invoices, to upsell and cross-sell your brand's other products and services. By personalizing your invoice templates for each customer, you can suggest related products they can consider for their next purchase.
Of course, you can gather insights about your customers' shopping behavior using data science technologies for marketing, which tracks customers as they click through your multichannel campaigns or add items to their online shopping carts.
The possibilities for scaling your business are endless with the insights provided by a big data analytics strategy. Your company doesn't have to be left out of current and future marketing trends. Optimize your email marketing campaigns with big data analytics and data science methods today.
Author Bio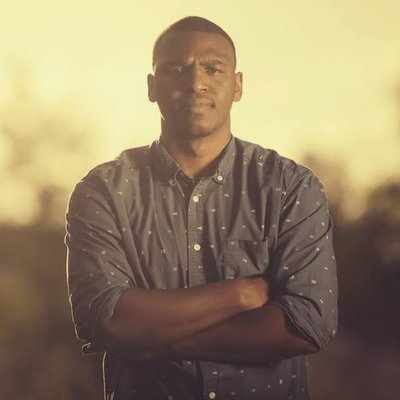 Kevin Payne is a content marketing consultant that helps software companies build marketing funnels and implement content marketing campaigns to increase their inbound leads.
Retail
December 7, 2023
5
min read
|