Using multiple domains in your content marketing strategy can be a great way to support or even start brand new campaigns. And with several domain registrars available on the market, it's incredibly easy to pick out and purchase a new domain name or two for your business.
So how exactly can content marketers use different domain names and websites in their overall strategy? And how do you get started? Let's dive in and answer these questions.
4 Ways Marketers Can Use Multiple Domains in their Content Marketing
Need a few ideas for how you can effectively include multiple domains and websites in your content marketing strategy? Here are some ideas and a few examples.
Evergreen Content Hub for Specific Brand or Product Niches
Dan Fries from Blue Tree says, "Much of content marketing is now about creating evergreen content – blog posts and videos that stand the test of time. So it makes sense that a content hub within your brand or product niche is a popular way to use a new domain name."
For example, if a multi-national company had a range of products and services, they might create a content hub for each of these product categories, with evergreen content like blog posts and videos dedicated to this specific niche. Or if their products and services fit into a specific niche already, then they'd create a content hub within this niche.
Take a look at Woolly Magazine, which was created by self-proclaimed "sleep company" Casper. Casper's main products are their mattresses and bedding accessories, so you can see why a digital magazine about wellness, sleep, and comfort fits into their content strategy.
Microsite for a specific marketing campaign
Perhaps one of the most popular ways businesses use domain names in their content marketing is with campaign-specific microsites.
Content Marketing Institute has the best explanation we've seen for what a microsite is:
"A microsite concentrates on a narrow topic or issue, featuring rich content developed by the sponsoring brand itself. Correctly executed, the microsite creates a gathering place that positions the brand as a contributing member of the community."
Will It Blend? Is a unique example of this. It's a marketing campaign by BlendTec. They created a microsite inspired by the internet trend of testing if multiple household items would float, flush, and – yes – blend.
The microsite is dedicated to all things consumers (and their trained stuntmen) can blend. The brand labels which videos not to try at home, while cleverly encouraging viewers to try-at-home-friendly videos containing recipes for smoothies, juice, and shakes they can make with their blenders.
Branded short links
Another way you can use a new domain name in your marketing efforts is by creating branded short links. Several big brands are already implementing this tactic in their marketing, including Amazon, PlayStation, Disney, and more.
One benefit of using branded short links is using shortened URLs on platforms that may have character limits per post. Branded short links also just look more professional overall, and can help provide a unified brand experience wherever users find you.
Redirection
Last but not least, multiple domain names can be used for redirection. There can be several use cases for this, but one of the most common uses another, usually simpler, domain address to redirect to a specific page or hub on your existing website.
For example, you might house a page on your main site page with the URL "SampleSite.com/shop/product/skincare-course." Say you were to mention this link on a live video or webinar or even in a real conversation with a prospect – users would probably find it difficult to keep up or type a long address into their browsers.
Instead, you could purchase the domain name YourSkinCareCourse.com. The page might redirect users to your original page on your website, but the simpler URL just provides a more streamlined experience.
One other use case for using multiple domains in your content marketing strategy can be to redirect old campaign-specific URLs to your main website, especially if it is no longer ongoing or has permanently moved.
Using Multiple Domains in Your Content Strategy
Now that you know different ways to use multiple domains in your content marketing, here's a quick step-by-step guide to help you craft your own multi-domain strategy.
Decide On Your Goals
First, decide on the goals you have for wanting several domains. Do you have a big marketing campaign that needs a microsite? Are you planning to create a niche content hub sponsored by your brand? Or have you noticed people often misspell your business name, so you want to buy these as domain names for a redirection strategy? Or you want to create branded short links for all of your content moving forward?
Once you've identified your goals for the domain names, you can also flesh out more specific goals for each, including any main CTAs, lead generation, or conversion goals.
Create a Plan to Promote Your New Domains
If you're creating a microsite or content hub, you'll want a plan to promote them.
Can you use your existing channels to link to these campaigns? Will you be using paid advertising to get traffic to these new domains?
Carefully consider all the different ways you can use your existing audience or channels to drive traffic to these new sites or think of how you'll be introducing these domains in your overall marketing mix.
Optimize for SEO
For best results, choose domain names that contain targeted keywords or keyword phrases, so they are optimized for SEO, and so you can draw more qualified traffic to your website.
Your domain name also influences how web crawlers learn and understand the content on your site, so sometimes the right domain name makes all the difference. An important note to consider: when using multiple domains as content hubs or microsites, it's also crucial not to duplicate any existing content from your main sites or other channels. Always stick to original content, as bad SEO can lead to a negative reputation for your domain and brand overall.
You should be wary of competing with your main site's keywords. Be sure to pick out important keywords you want your content hub or microsite to rank for, and keep them separate from the keywords and phrases you're using on your main blog.
Key Takeaways
With how easy it is to purchase and set up new domains and websites, content marketers have many options for moving forward. Be sure to craft a multiple domain strategy that supplements your content marketing efforts instead of competing with them.
Being able to use multiple domains in your content marketing strategy can be a great way to support or even start brand new campaigns. And with several domain registrars available on the market, it's incredibly easy to pick out and purchase a new domain name or two for your business.
Author Bio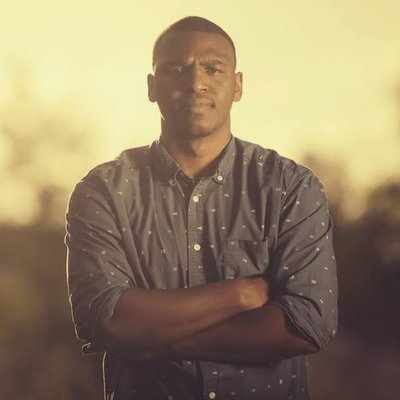 Kevin Payne is a content marketing consultant that helps software companies build marketing funnels and implement content marketing campaigns to increase their inbound leads.
Are you ready for a smarter way to engage with your customers?
Benchmark helps you do email marketing the practical way. Create an ongoing relationship with your subscribers that leads to increased sales and happier customers.